MB World Group Berhad is dedicated to achieving the highest standards in our workplace and assigns great importance in hiring and retaining the best candidates. We believe that our employees are our greatest assets and crucial to the success of the company. As such, we are committed to employment policies that provide and promote equal employment opportunities for all employees and applicants as well as maintaining an environment that ensures tolerance, respect and dignity for all our employees.
Our aim has always been to invest in our employees' training and development to help them reach their potential. We recognise the value of communication with employees at all levels and have delineated guidelines for incentive schemes and training programmes to be conducted for the benefit of employees. We also endeavour to provide job transitions within our working environment to develop interpersonal skills and technical competence of employees.
Position 1 : Sales Administration Executive (Property Developer)
Job Scopes:
To assist the HOD in all Sales Administration activities;
This includes and not limited to ensuring timely application and renewal of Developer License (DL) and Advertising Permits (AP) from Ministry of Housing & Local Governments (KPKT) for new and ongoing projects;
Understands and able to use IFCA system;
Update and provide timely and accurate sales figures, sales forecast and progressive billing claim;
Be involved in VP and keys handing over documentations and liaise with purchasers, bankers and solicitors;
Ensure all complaints/ defects have been resolved;
Manage and effectively resolve buyers/ residents' enquiries.
Requirements:
Candidate must possess at least a Diploma or Bachelor's Degree in Business Studies/ Administration/ Management, Marketing or equivalent;
At least 2 year(s) of working experience in related field is required for this position, preferably with working experience in PROPERTY DIVISION;
Good command in spoken and written English;
Computer-literate, preferably with knowledge of IFCA system and MS Office;
Pleasant personality, with strong interpersonal and communication skills;
Applicants must be willing to work in Johor Bahru area and travelling as request.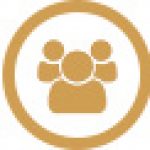 contact us atGROUP HR DIVISION
E: hr@mbworld.com.my